on April 21, 2017 / by Downtown Dallas Inc. / in Blog Posts, DDI News, Economic Development and Planning
Last night at the Ritz-Carlton Dallas, our Vice Chairman John Crawford was awarded the Dallas Business Journal's Lifetime Achievement Award! We couldn't be happier to have John as part of Downtown Dallas, Inc. We thank him for all the work he's done throughout the years to make Downtown Dallas such a wonderful place. Congrats, John!
By: Candice Carlisle
The Dallas Business Journal
VIDEO: http://www.bizjournals.com/dallas/video/4xYWR2YTE6brmu-F2msMFr2B-jZKW-GK?autoplay=1#ooid=4xYWR2YTE6brmu-F2msMFr2B-jZKW-GK
When Boeing decided to move its corporate headquarters to Chicago instead of Dallas in September 2001, John Crawford remembers the aerospace giant's executives explaining the rationale behind the Dallas snub: "Downtown is dead and there ain't no culture."
Crawford, 74, remembers the exact verbiage of the communication, in part, because it set him on a new path. At that moment Crawford realized someone needed to step up.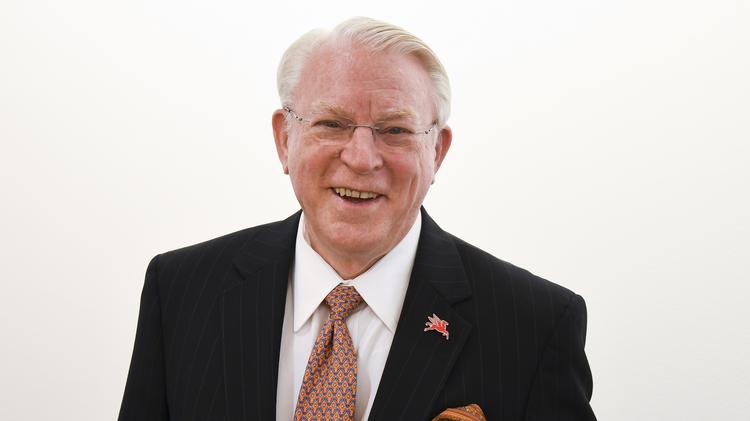 "If somebody or something didn't happen, we were in deep trouble in terms of Dallas realizing its potential that could have and should have in the future," said the longtime executive. "There was a lot of people in Dallas that had the perception that downtown wasn't safe or clean. Some of it was true and some of it wasn't, but we had to change that perception."
The Memphis, Tennessee-native became intimately involved with an organization called the Central Dallas Association, which he changed the name of to Downtown Dallas, Inc.
That emphasis on downtown Dallas and rebranding the organization was part of Crawford's plan. But becoming so intimately involved in its future was not part of the plan. That just happened.
Crawford, who was a volunteer chairman of the board of Downtown Dallas, Inc., began looking for the right executive to lead the revamped advocacy group through a nationwide search. Unable to find the right executive to pull off a win, someone asked Crawford, "Why don't you just do it?" He'd been asked numerous times, but this request got him thinking.
"Downtown was at a time when something needed to be done and somebody needed to take the lead," he said. "I saw myself coming to a point when it was time to lead. I had the relationships, I knew the territory, I could afford to do it and I was coming to a point in my life where I needed to do it."
That was nearly 11 years ago. In that time, Crawford has had quite the impact on the city's urban core, taking his commercial real estate background and bringing those relationships into the central business district to help develop the hub of the region.
Without Crawford's stewardship, Dallas' downtown wouldn't be nearly as successful as it is today, said Mayor Mike Rawlings.
"He understood he had to be an advocate for developers for capital to be put back into the city, and he also had to make sure it was a place that was livable," Rawlings said. "He was constantly going back and forth between neighborhoods and those developers to make sure he got the right equation.
"He had the ear of the people at City Hall and people took him seriously because he was always doing the right thing," he added. "I'm so grateful for what he has helped the city accomplish."
Crawford helped bring a nearly non-existent residential population to 11,000 residents in the inner core and more than 50,000 residents in the greater downtown Dallas district.
He also assisted in bringing a number of developments to fruition with the help of public-private partnerships. In the past year, more than 90 developments have either started or been announced in the central business district.
He also contributed in shaping the Downtown Dallas 360 plan, which gives residents, community stakeholders and developers a vision for the surrounding neighborhoods in the city's urban core.
Crawford's success at the non-profit advocacy group is rooted in the relationships he has made in North Texas, which began when he worked at the Henry S. Miller Cos. in Dallas and helped develop two office towers — Cityplace Tower and Bank of America Plaza.
"The greatest thing I have learned over my 40 years is the importance of relationships," Crawford said. "No man or woman is an island, and success is a team sport."
For Crawford, he's been able to develop those relationships through his active civic and charitable career outside of work. He has served various roles in numerous organizations, such as the Cotton Bowl Athletic Association, the Greater Dallas Chamber and the Dallas Convention and Visitors Bureau.
"Much of what I have done has been with sweat equity," Crawford said. "It's about getting involved."
Rawlings said he hopes other community and business leaders will follow in Crawford's footsteps and get involved in the "gnarly, dirty world of creating a city."
After leading Downtown Dallas, Inc. either as president or CEO for more than a decade, Crawford stepped aside for the group's new leader, Kourtny Garrett. He will remain at Downtown Dallas, Inc. as vice chairman and serve as a spiritual thinker.
Garrett, who shares Crawford's passion for the CBD, said he has been an instrumental leader for Downtown Dallas, Inc.'s history and helped reinvent the organization over the last decade.
"His saying of, 'As goes downtown goes Dallas,' is representative of when reinvestment really began in downtown Dallas," she said. "Downtown would not have its place in the political scene as well as the economic and investment scene if it were not for John."
tags: See More Posts